Skip to main content
It looks like you're using Internet Explorer 11 or older. This website works best with modern browsers such as the latest versions of Chrome, Firefox, Safari, and Edge. If you continue with this browser, you may see unexpected results.
Mission Statement
Newhaven College Library aims to support the academic curriculum of the college and to nurture the intellectual growth of our students by offering opportunities to use information for understanding, enjoyment, imagination, creativity and personal growth. We aim to develop an appreciation and enjoyment of reading and learning throughout our students' lives and to support all students by providing equity of access to excellent resources, effective library spaces and current technology.
LIbrary Catalogue
Library Catalogue
World Book Online
User name: newhavenc
Password: newhavenc
Cite This For Me
Cite this for me

Register from a school computer in order to instantly create and save bibliographies for your assignments. Choose APA style.
Echo Online
Echo Online

A database of searchable newspaper articles, news and information links and outlines of media issues.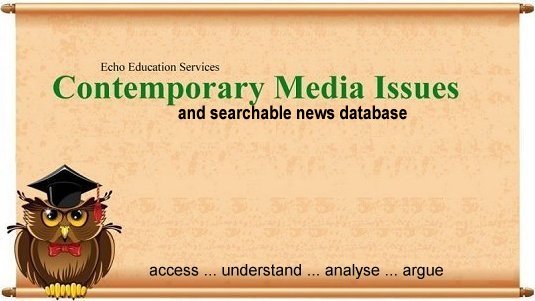 Username: newhaven
Password: island
LIfe in the Library
International Women's Day
International Women's Day (IWD) is celebrated around
the world on the 8th of March.
IWD 2021 campaign theme:
#Choose To Challenge
MICHELLE OBAMA SPEAKS ABOUT INTERNATIONAL WOMEN'S DAY
On Tuesday 9th March, a number of students enjoyed listening to a short talk presented by Michelle Obama speaking about International Women's Day. Students were also given purple ribbons and Freddos to continue the theme of IWD. Click on the following link to hear the talk given by Michelle Obama https://youtu.be/FIN1F0TyadM
CELEBRATING HARMONY DAY 2021
New Arrivals
Putting Australia on the map

by

Call Number: 912.94 WIL

ISBN: 9781742035932

Publication Date: 2020

Australia is a big place. It covers 7.7 million square kilometres. You would think it would be easy to find, but it stayed hidden from everyone but its first people for a very long time. Australia's coastline was discovered piece by piece. Mapping the coastline was a task that took hundreds of years. See who got it right and who didn't as, bit by bit, the outline of Australia appeared in Putting Australia on the Map.

Sherlock Bones and the sea-creature feature

by

Call Number: JF TRE

ISBN: 9781760525262

Publication Date: 2020

Hi there, I'm Sherlock Bones. I'm a frogmouth skeleton (really) and a mystery-solving superstar! With my trusty partners, silent Watts and sassy Grace, I'm here to solve the mystery of the monster in the museum. And we have a new side-kick, but he can be tricky to keep track of. Join us for another super-fun adventure as we seek out the monster and save the museum. You might not be able to hear Watts, because he's technically a stuffed parrot, but I always know what he's thinking. And right now he's thinking: can we solve the mystery of the monster in the museum?

Influence

by

Call Number: F SHE

ISBN: 9780349003573

Publication Date: 2020

Annie LeBlanc Delilah is Internet-famous, in LA and at the start of something incredible. Everything is going to change . . . but not necessarily in the way she imagines. Jasmine is a child star turned media darling. Her selfies practically break Instagram. But if the world knew who Jasmine really was? Cancelled. Fiona is everyone's best friend, always smiling. But on the inside? The girl's a hot mess. If they discovered her secret, it wouldn't just embarrass her: it would ruin her. Scarlet isn't just styled to perfection: she is perfection with a famous boyfriend and an online fanbase devouring her every move. But every perfect thing has a fatal flaw. To everyone clicking, DMing, following and faving, these girls are living the dream; but are they really? The sun is hot in California . . . and someone's going to get burned.

Gear hero

by

Call Number: GR TER

ISBN: 9781474784184

Publication Date: 2019

Nelson Greenwood loves BMX racing, almost as much as he loves to draw superheroes. The hero of his own comic book, Major Speed, isn't afraid of anything, much like Nelson's twin brother Nick. Nelson looks up to Nick and his mad BMX skills. But when a rough crash keeps Nick out of the BMX-Treme Competition, he suggests that Nelson take his place. However, Nelson doesn't think he has what it takes to compete against the best racers in the city - especially Nick's nemesis, Cain Otto. Can Nelson shift gears and muster the courage and strength of Major Speed to compete in the race?.

Day break

by

Call Number: F MCQ

ISBN: 9781760508159

Publication Date: 2021

Day Break is the story of a family making their way back to Country on January 26. We see the strength they draw from being together, and from sharing stories as they move through a shifting landscape. The story refocuses the narratives around 'Australia Day' on Indigenous survival and resistance, and in doing so honours the past while looking to the future.